LEADING A DEBATE ON SOTEU AS A MEMBER OF THE EUROPEAN COMMISSION'S EXPERT NETWORK - TEAM EUROPE DIRECT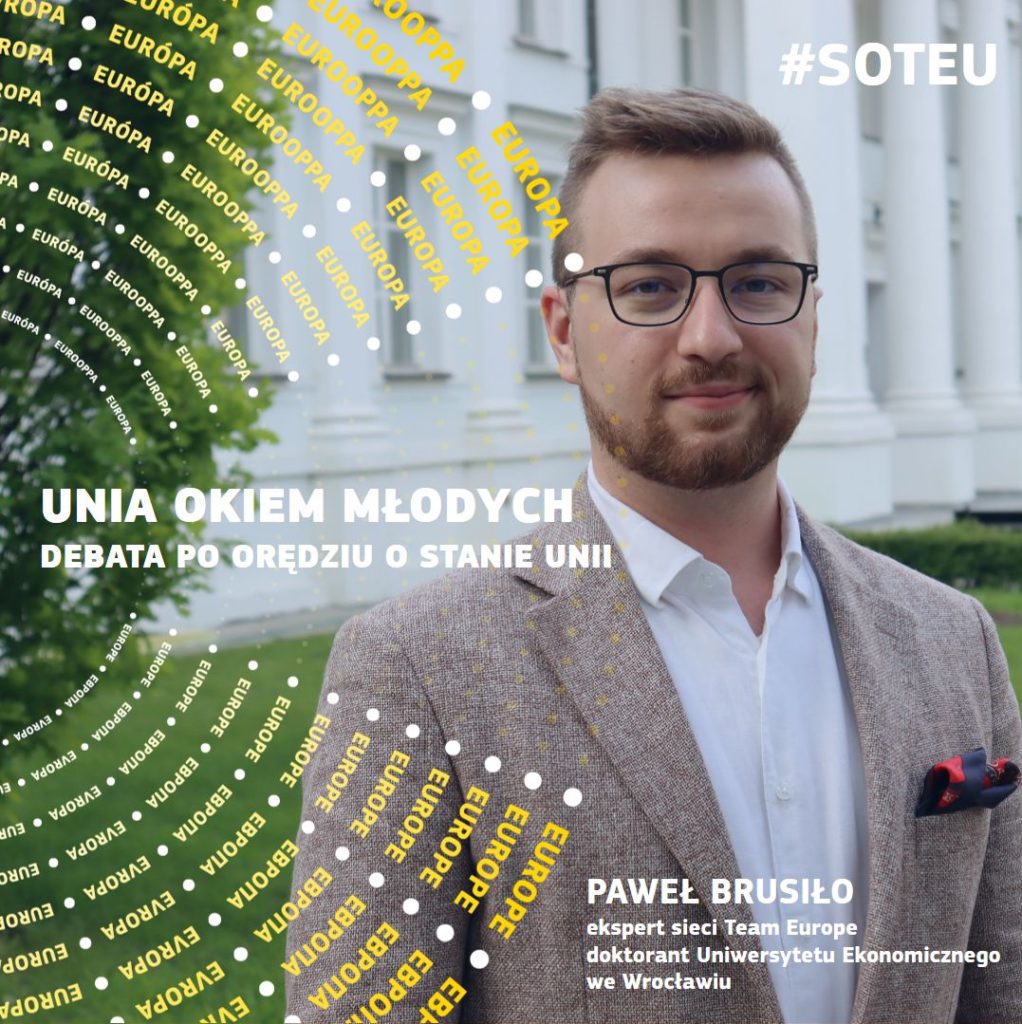 As a member of the Network of Experts of the European Commission – Team Europe Direct – I had the extraordinary honor of moderating the debate entitled "The Union According to the Youth Perspective. Debate after the State of the Union Address (SOTEU)," which took place at the House of Europe in Wroclaw, which is the headquarters of the Regional Representation of the European Commission in Poland.
The voice of youth needs to be further highlighted in the public debate, and events such as this one allow young male and female leaders to speak out on such important issues as the current state and future in the European Union.
The joint hearing of the State of the Union Address delivered by President Ursula von der Leyen was an opportunity to discuss a range of challenges facing our community, including those related to climate change, energy transition, migration, the development of artificial intelligence, and the future of European integration. The speech was not without its surprises, as a number of groundbreaking initiatives were announced that represent our Community's response to these ongoing challenges.
I hope that more than once, I will have the chance to lead a debate with equally ambitious participants and attendees!
Representatives and representatives of the following institutions attended the debate:
– Youth Parliament of the Republic of Poland,
– Youth Parliament of the Lower Silesian Voivodeship,
– Youth Council of the City of Wroclaw,
– Forum of Young Diplomats,
– Scientific Circle of Oxford Debates (UWr),
– Scientific Circle "Project Europe" (UWr),
– Regional Center for International Debate in Wroclaw.