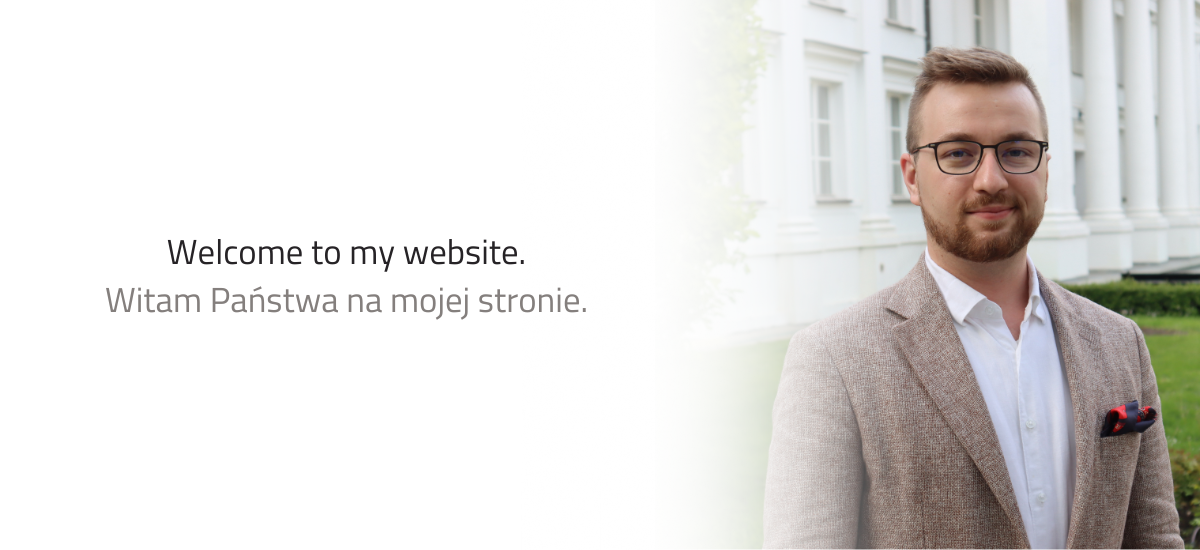 REVIEW MY RECENT RESEARCH AND TEACHING ACTIVITIES AND ESTABLISH COOPERATION!
This page demonstrates the essential information about my current and planned research and teaching activities. I encourage you to read the current posts on my research, conference presentations, and participation in workshops, as well as the constantly developed list of publications. My students are encouraged to look at the "For students" tab, where they will find news about my classes and the schedule of consultations. If you are a researcher and want to cooperate with me as part of your planned research, please visit the "Contact" tab, where I describe my areas of research interest that may constitute a plan for potential cooperation. I encourage all visitors to contact me in matters related to scientific research and academic activities, as well as issues related to the promotion and dissemination of knowledge in the social dimension!
WHAT INFORMATION ARE YOU LOOKING FOR TODAY?
I am a full-time research and teaching assistant and a Ph.D. student at the Wroclaw University of Economics and Business. Currently, I also have the great honor of being a Visiting Graduate Student at the School of Global Policy and Strategy at the University of California San Diego, thanks to the Fulbright-Schuman Award 2022/2023.
At my home University, I conduct my research as a member of the Department of International Business and the Asia-Pacific Research Center. I am a graduate of the European Academy of Diplomacy in Warsaw and a scholarship holder of, among others, Kazimierz Pułaski Foundation and Konrad Adenauer Stiftung, as well as the National Agency for Academic Exchange (NAWA) as part of the PROM program, which allowed me to organize a study visit at Kyushu University in May 2021. Besides, in 2021, I was honored to participate in the TopMinds 2021 academic mentoring program, co-organized by the US Fulbright Commission and the Top500 Innovators Association.
Before starting my doctoral studies, I worked at the Representation of the European Commission in Wrocław. I studied Economics at the University of Economics and Business in Wrocław, and Universidade do Porto in Portugal. In 2019, I graduated from the Business Individual Studying Program at the University of Economics and Business in Wrocław. During my studies, I also shaped the regional youth policy. I served as the President of the Lower Silesian Youth Parliament and a permanent representative in the Youth Network of Regional Parliaments in the Assembly of European Regions (AER).
My research interests focus on applying the econometric modeling approach in the studies of the hydrogen economy concept and the energy transition policy towards renewable and alternative energy sources. I am the manager of research projects, and I want to specialize in the field of energy economics. So far, I have conducted academic courses covering: Environmental Economics, International Business, Global resourcing in International Business, and International Economic Relations.