ATTENDANCE AT THE 18TH EUROPEAN IAEE CONFERENCE AT BOCCONI UNIVERSITY (MILAN, ITALY)
I am honored to have participated in the 18th European IAEE Conference at the esteemed Bocconi University in Milan. During this conference, I presented my research findings on developing the fuel cell electric vehicle (FCEV) market in California and the insights that can be valuable for EU member states.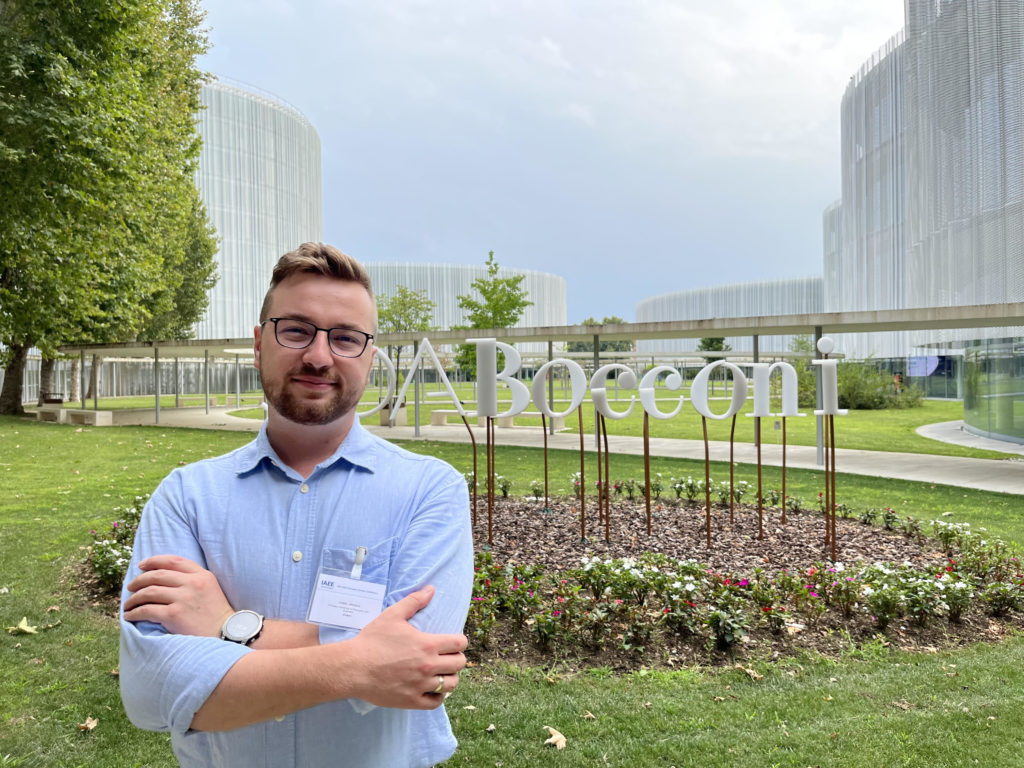 In the context of efforts to reduce CO2 emissions, there is a focus on the need to decarbonize the transportation sector, especially through the use of clean (renewable) hydrogen produced from RES. Such a change requires modification of policies implemented by individual countries around the world, including EU member states. Although the electric vehicle market is currently dominated by hybrids (PHEVs) and conventional battery electric cars (BEVs), fuel cell electric vehicles (FCEVs) have great potential to decarbonize transportation.
My study used a mixed methods approach, relying on statistical analyses and individual structured interviews conducted with 46 key stakeholders in the FCEV market in California. As a result, I was able to identify the most effective green industrial policy tools that have influenced the development of the FCEV market in California from 1990 to 2022.
Some of the most significant conclusions are:
maintaining the technology neutral approach in the area of shaping the objectives of green industrial policy is key to promoting innovation in the zero-emission vehicle sector, including FCEVs,
intensive development of widely available clean (renewable) hydrogen refueling infrastructure must precede the introduction of instruments to support supply and demand for FCEVs,
offering long-term support for FCEV manufacturers and refueling station operators helps overcome the so-called "valley of death."
green industrial policies should be focused on promoting the scalability potential of FCEVs, especially in public transport and medium and heavy vehicle fleets, which can further drive market growth.
Given these lessons, EU member states can create a favorable regulatory environment and introduce new instruments to support the development of the FCEV market, thereby contributing to a more sustainable transportation and a more low-carbon future for the sector.
If you would like to learn more about my research, please feel free to contact me at pawel.brusilo@ue.wroc.pl
Many thanks to the conference organizers for the opportunity to share my research and for the inspiring discussions with experts from all over Europe!