DOŁĄCZENIE DO SIECI EKSPERTÓW KOMISJI EUROPEJSKIEJ TEAM EUROPE POLSKA
I am incredibly honored to have the opportunity to join the Team Europe Poland Expert Network, which is one of the three, in addition to the European Information Points and the European Documentation Centers, information networks operating under the banner of Europe Direct and coordinated by the European Commission Representation in Poland. At Team Europe, I will be working on the European Union's policies and strategies for the energy transition and sustainable development of the energy and transport sector, particularly in the context of the widespread use of hydrogen and fuel cell technologies.
This is an exceptional honor for me, as a doctoral student and a young researcher at a very early stage of my professional development in the field of science and research, and at the same time a personal commitment to work even harder in the area of disseminating knowledge about the EU's efforts to achieve climate neutrality.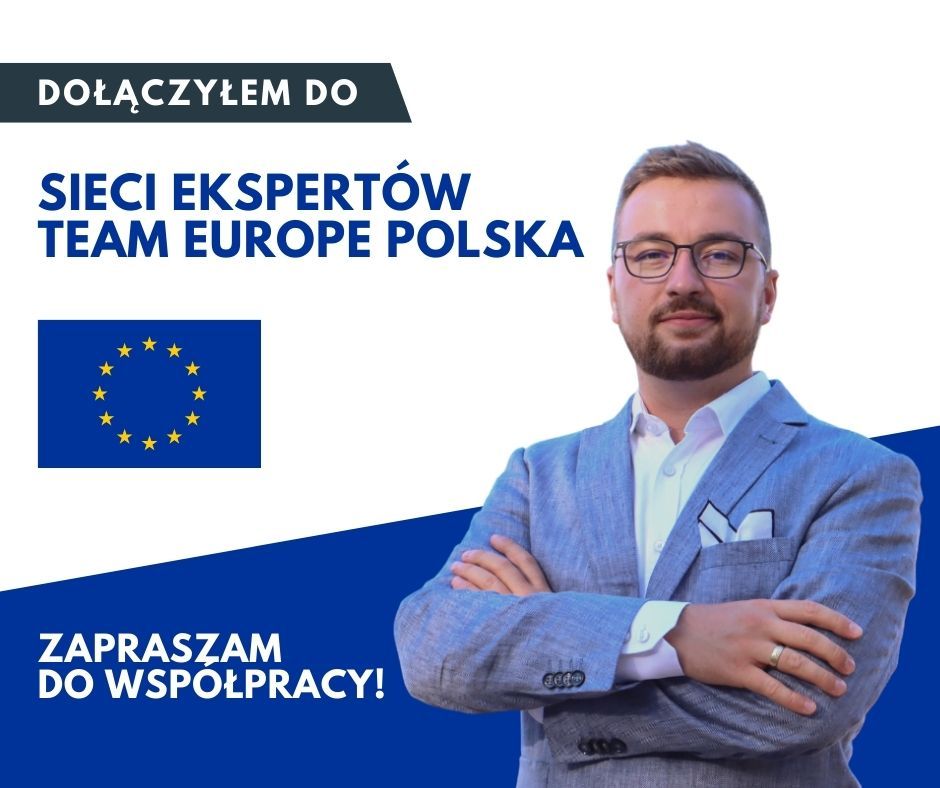 I sincerely hope that due to my work at the Wroclaw University of Economics and Business, I will further strengthen my cooperation with the Regional Representation of the European Commission by implementing further joint projects. At the same time, I am open to cooperation with institutions and organizations outside of Lower Silesia, to which I cordially invite you!
I also recommend reading the full content of the information brochure recently made available by the European Commission Representation in Poland (Polish version only).