HYDROGEN BUSES IN CALIFORNIA'S COACHELLA VALLEY - CALIFORNIA HYDROGEN BUSINESS COUNCIL WORKSHOP
In the last month of my Fulbright-Schuman scholarship at the University of California, San Diego, I had the unique honor of attending a California Hydrogen Business Council workshop in the Coachella Valley. This amazing event was co-sponsored by Sunline Transit Agency – a regional leader in the deployment of fuel cell buses and the development of fueling infrastructure for these vehicles.
A series of hands-on seminars, as well as a demonstration of the technical capabilities of these vehicles and electrolyzers for hydrogen production, provided an excellent opportunity to meet practitioners working in the field of fuel cell electric vehicle (FCEV) and bus (FCEB) market development and learn about the latest challenges and developments presented by various stakeholders in this market.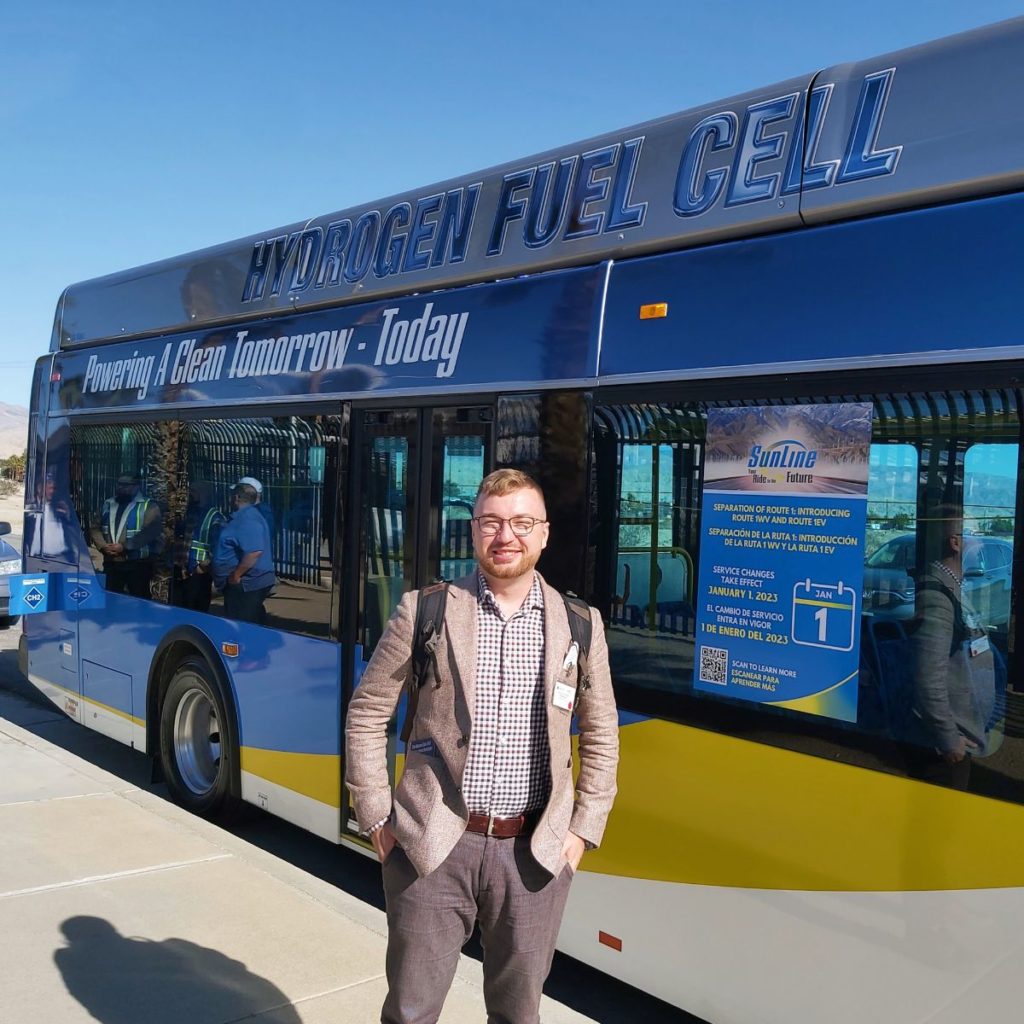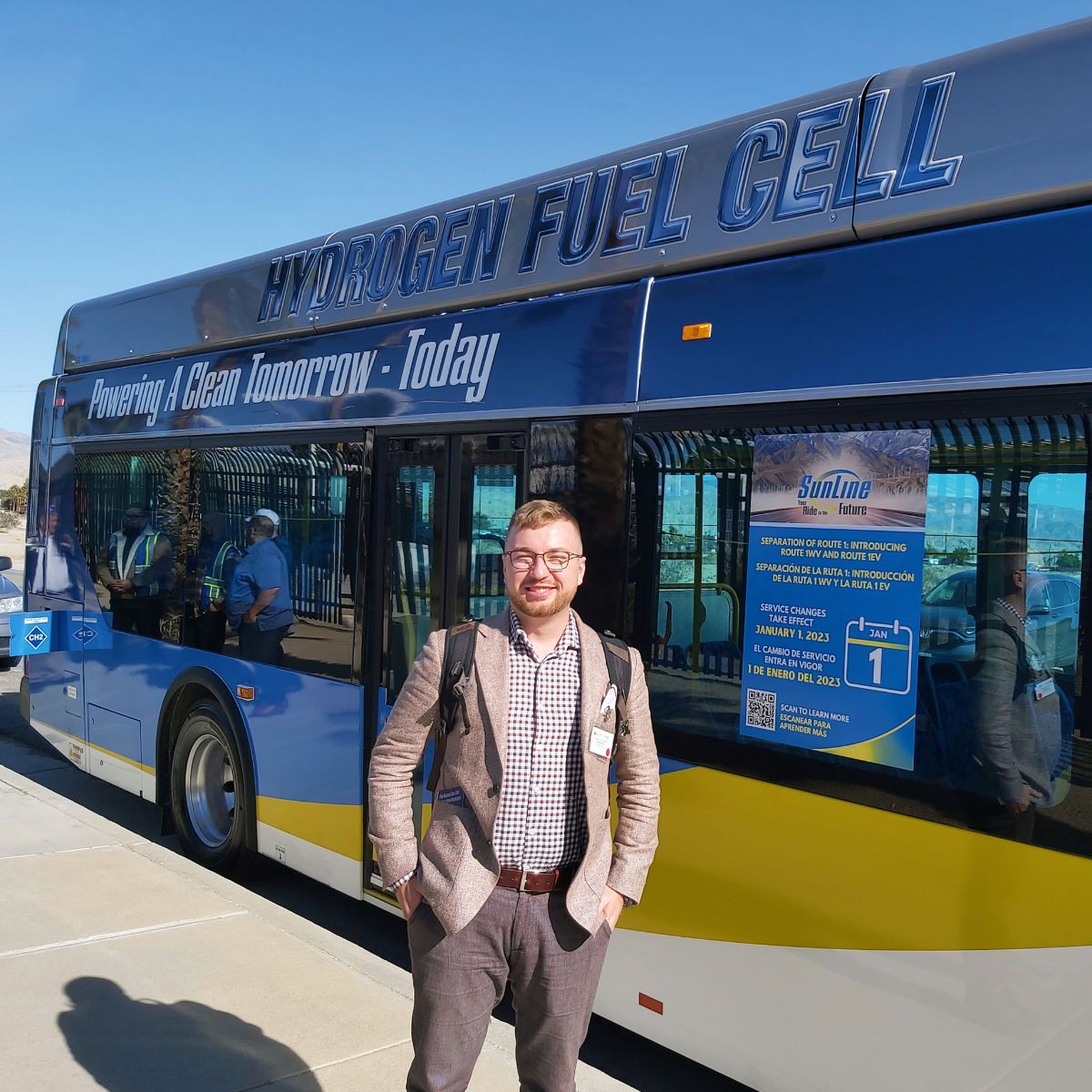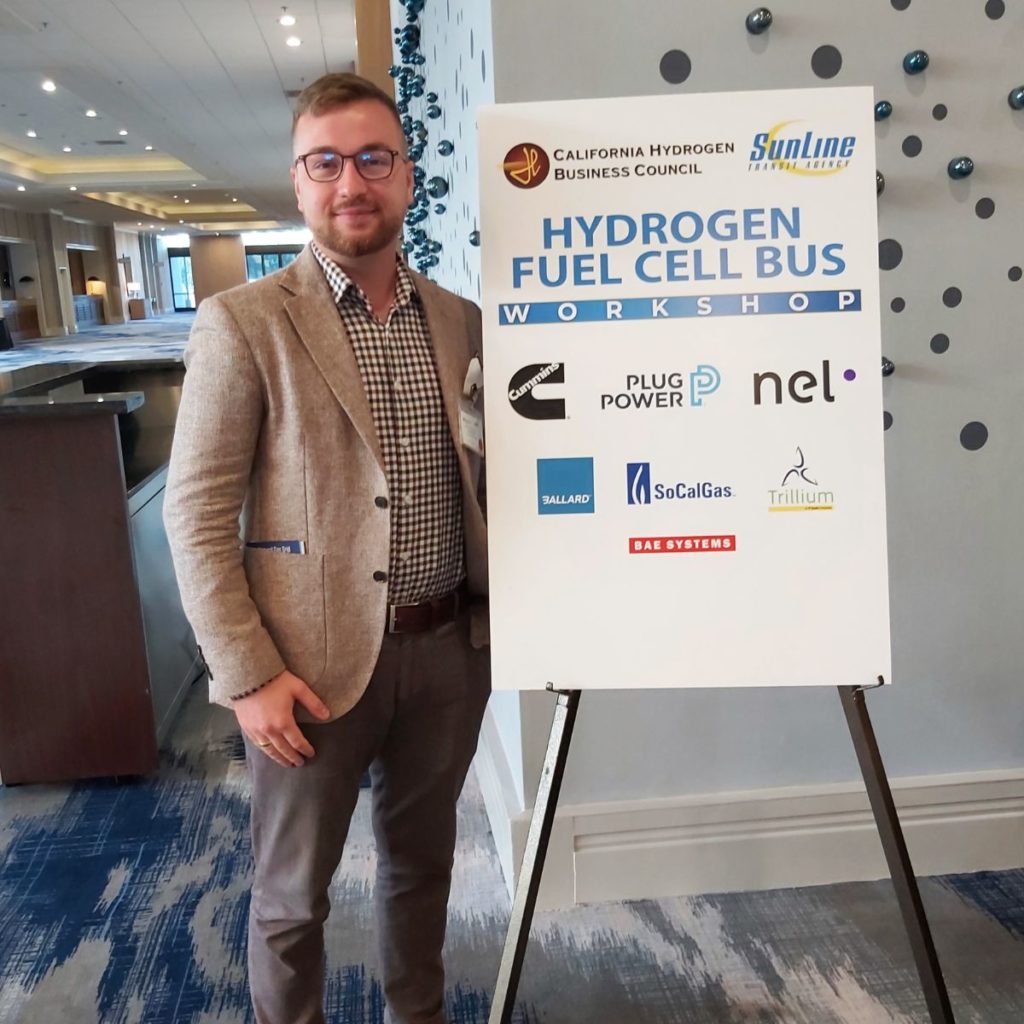 Attending the event contributed to how I see the market opportunities for FCEV/FCEB, and here are some of my thoughts:
✅ policymakers should strongly support transportation agencies in converting their fleets to zero-emission solutions, maintaining a technology-neutral approach, as there is no one-size-fits-all solution for every agency,
✅ FCEV/FCEB vehicles have tremendous evidence-based scalability potential that trucking companies should consider when planning fleet growth,
✅ Market and industry cooperation oriented at sharing best practices is fundamental in the early stages of FCEV/FCEB market development.
In the near future, I will do my best to organize a California-Poland workshop to contribute to the dialogue on the most effective paths for decarbonizing transportation with hydrogen fuel cell vehicles, especially buses!