CONFERENCE ON THE FUTURE OF EUROPE AT WRCOLAW UNIVERSITY OF ECONOMICS AND BUSINESS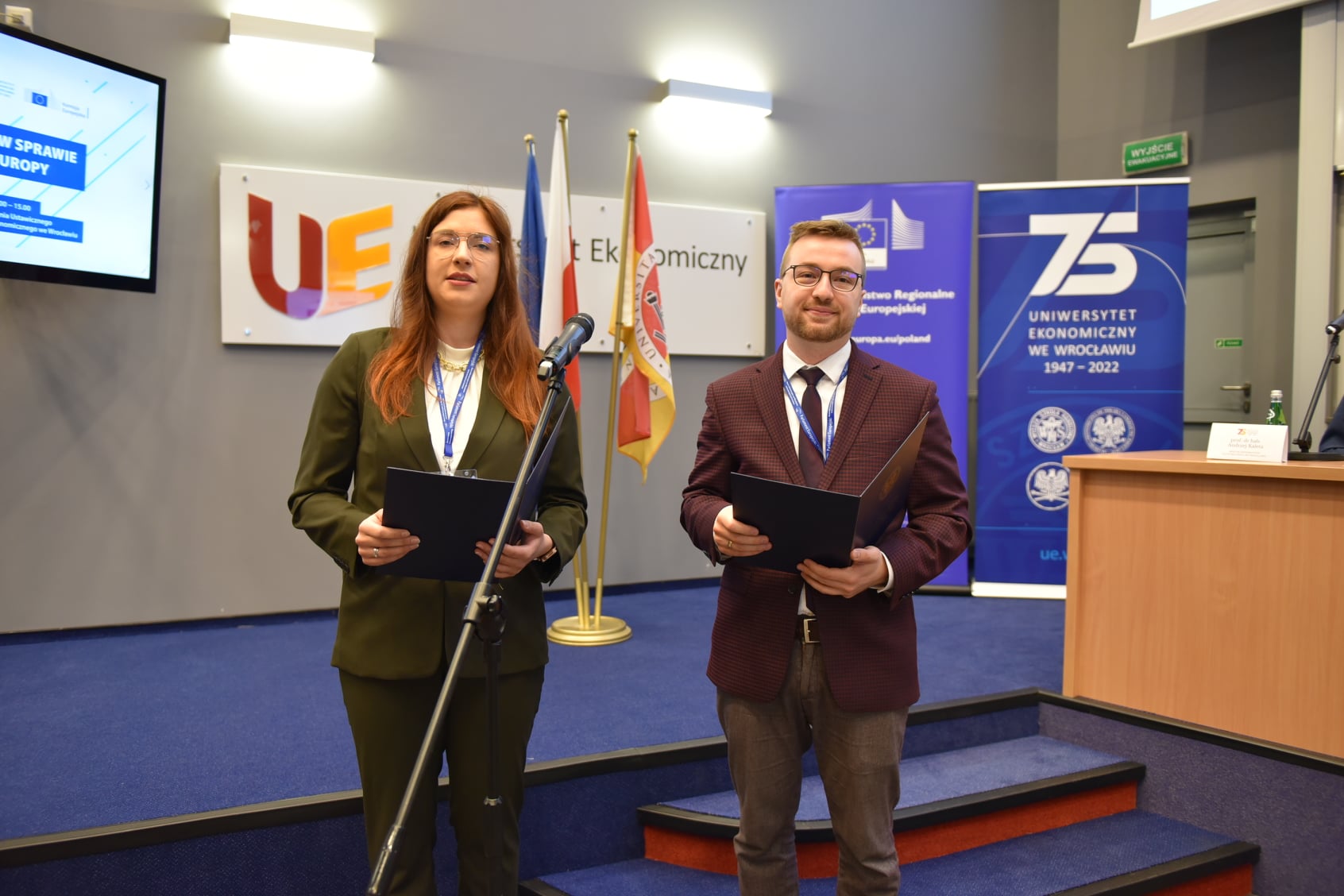 On April 22, 2022, I had the great pleasure to coordinate and moderate, together with Alicja Kozak, the "Conference on the Future of Europe". After many months of intensive preparations, we managed, together with the Regional Representation of the European Commission in Wrocław, to conduct an ambitious debate with students and high school students to develop proposals for future policies and strategies of the European Union! Thanks to everyone for participating! I hope that there will be more than one EU-related event ahead of us!
Source of the pictures: Wroclaw University of Economics and Business.